About Uttar Pradesh Legislature Library
Introduction
Uttar Pradesh Legislature Library was established in 1921 as the 'U.P. Legislative Council Library'. The main objective of this Library was to fulfil the intellectual needs of the members of the Legislative Council. The higher officers of the administration were also permitted to utilise this library. In 1937 when the Legislature became bicameral the name of this library was changed to 'Uttar Pradesh Legislative Assembly Library' The first Speaker of Uttar Pradesh Legislative Assembly, Rajarshi Shri Purushottam Das Tandon announced in the House that since this library will provide service to members of both Houses, therefore the name of this library should be "Vidhan Pustakalaya." In this way the present name of this library is 'Vidhan Pustakalaya', given by Rajarshi Purushottam Das Tandon. There is a large collection on various subjects.
Membership
Legislature Library is exclusively for members of both Houses, officers not below the rank of Joint Secretary of U.P. Civil Secretariat and Governor secretariat and officers and employees of Legislative Assembly and Legislative Council Secretariats. Members can issue four books at a time in their name. Research scholars are also permitted to use the Library as per rules.
Collection
Legislature Library has a collection of books on different subjects and in different languages (Hindi, Urdu, Sanskrit, and English). Publications of State and Central Government, Proceedings of U.P. Legislative Assembly, U.P. Legislative Council and Parliament. The collection is continuously increasing.
The Library is situated in the southern side of Vidhan Bhawan in six floors, out of which five floors are being used in the following order.
Entrance
Proceedings Section
Administrative Section
Govt. Publications Section
English and Urdu books Section
Hindi Books,Newspapers, Magazines,and Press Clipping Section
Basement
Administrative Section
The rooms of the administrative officers, Research & Reference rooms, Computer Centre, issue-return counter, Reading Rooms and Members Rooms are situated on this floor. Most of the reference books and Catalogue cabinets are also placed here.
Computer Centre
A computer centre was set up in the Legislature Library in 1999. This centre prepares database of important reference information. Internet facility is also available. The Centre launched the Hindi and English website of the Uttar Pradesh Legislative Assembly http://uplegisassembly.gov.in in 2001. Updation and enhancement of these sites is done regularly by this centre.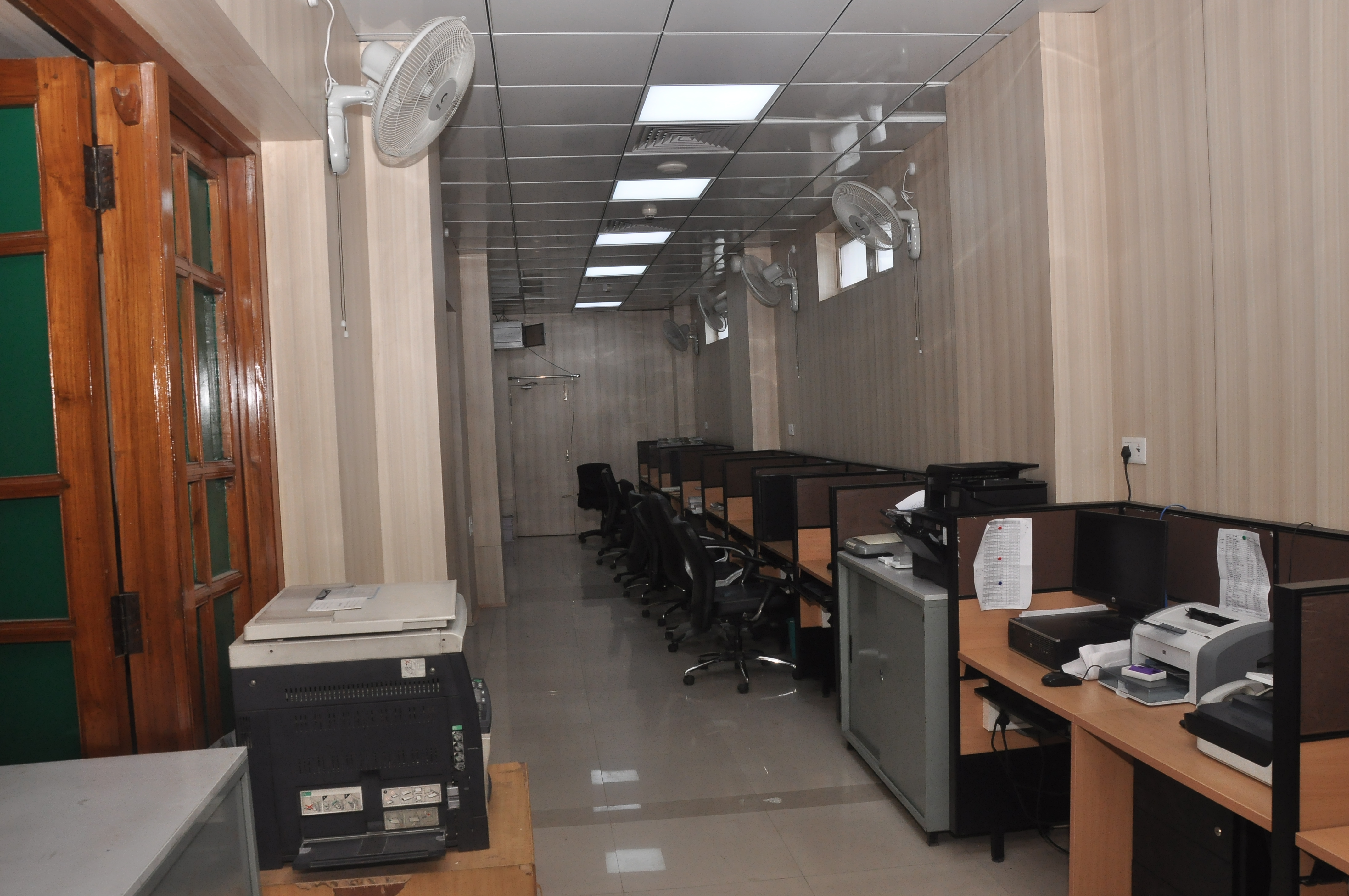 Proceedings Section
In this section proceedings of Lok Sabha, Rajya Sabha, Uttar Pradesh Legislative Assembly and Uttar Pradesh Legislative Council, are kept. The Constituent Assembly Debates and Proceedings of 'House of Commons' and 'House of Lords' are also kept in this section.
Government Publication Section
This section is situated below the administrative section. Useful publications of the Central Government, Centre, Uttar Pradesh & other State govts. are collected in this section including reports of Committees, Annual reports of govt. departments, Reports of commissions, Census reports, Budget literature and other departmental reports. One study room is also provided for Hon'ble members in this section.
Urdu and English Section
This section is situated below the govt. publication section. In this section English and Urdu books on various subjects are collected. Acquisition of books, and their technical processing like classification and cataloguing of books is done in this section.
Hindi and Sanskrit books, Newspapers magazines and press clipping Section
This section is situated below the English section. Hindi and Sanskrit books and govt. gazettes are collected in this section. Newspapers, magazines and Paper clipping section is also situated in this section.
Classification and cataloguing scheme
Classification of books is done according to the Decimal classification scheme and cataloguing of books is done according to A.L.A. cataloguing scheme. Library catalogue is arranged in alphabetical order. The catalogues in English, Hindi, Urdu and Sanskrit language are placed near the entrance of the library.
The Catalogue cards are arranged in alphabetical order as in a dictionary. Author and title cards of Urdu catalogue are arranged together in one alphabetical order. There is a separate catalogue for Government Publications which is placed in that section.
The Library Publishes half yearly list of newly acquired books titled as 'Nawagat Pustako Ki Suchi'. It is made available to the Hon'ble members and officers.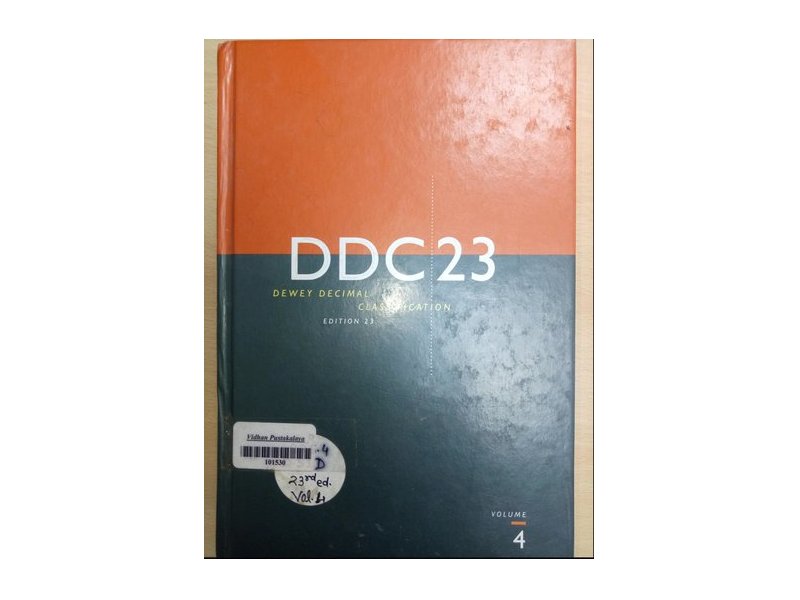 Magazines and Newspapers
The Library receives approximately 100 magazines and newspapers in Hindi, Urdu & English languages.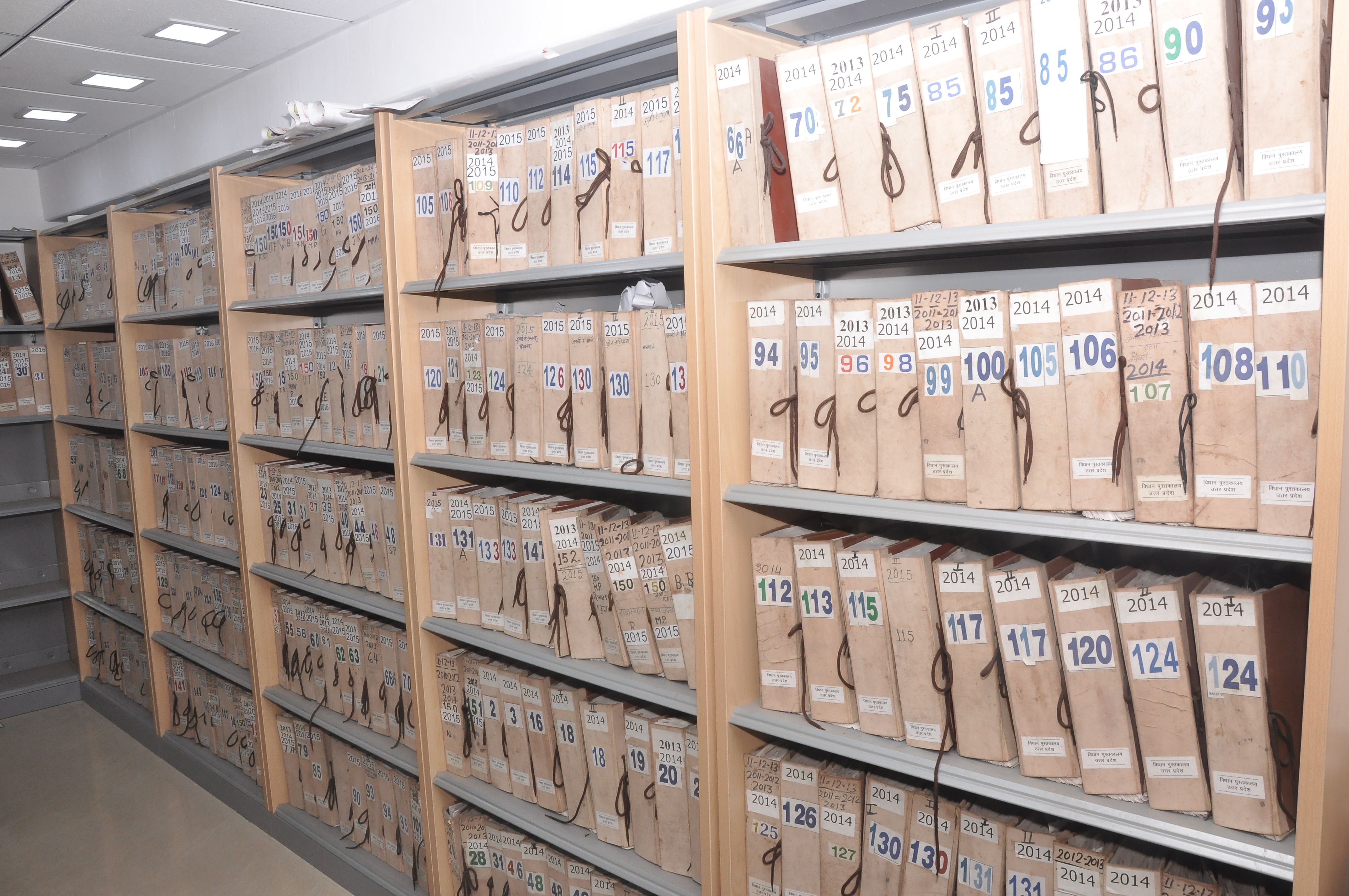 Research, Reference and Documentation Service
The Research, Reference and Documentation services of the Library provide members short and long range reference services. In this service following works are mainly executed :-
1. To make available literature for Hon'ble members on issues which are under consideration of the House.
2. To prepare background notes on important subjects.
3. To prepare bibliography on important subjects.
4. To prepare index of the proceeding of the Annual Conferences of the Presiding Officer of Legislative bodies and conferences of the Secretaries of Legislative Bodies.
5. To prepare background notes and reference for the above mentioned Conferences.
6. Maintains a paper clipping service. At present approximately 150 subject files are maintained in which paper clippings of different news papers are compiled date wise.
The collection of materials is related to issues likely to be raised in the Assembly and Council. A member who desires to get information on such issues can either request in person or by filling up the prescribed proforma in the Research and Reference section or on letter pad or by telephone with clear indication of the details of information required. The information which is easily available in the published literature or on Internet is provided immediately to Hon'ble members but the information which requires time to collect is given later. Photocopying facility is also available in the library to make service easy and speedy.
Publication of Magazines
Apart from the above research & reference services the library also publishes the following magazines:-
1. 'Sansadiya Deepika' (Quarterly)
This is a House journal which also contains articles of current interest and documentataion of important constitutional, parliamentary and procedural developments in the state, at the centre and in orther states also.
2. 'Pralekh Chayanika' (Quarterly)
This is a documentation list of Important articles of various Hindi and English magazines received in the library.
3. 'Samachar Dainandika' (Bimonthly)
This is a documentation of news taken primarily from Hindi and English national and local dailies.
4. 'Adhiniyam Sankshepika' (Half Yearly)
This Publication contains summaries of the Acts passed by the State Legislature.